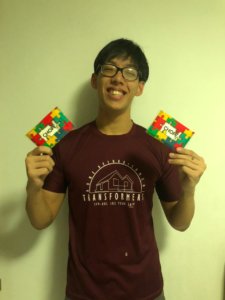 We are from the Sponsorship department of Singapore Institute of Management – University of London (SIM-UOL)'s Student Representative Council (SRC), under the Transformers committee. Proudly established in 2012, SRC-Transformers is a local student-led committee that organises community service projects with the purpose of giving back to society.
We aim to instill a sense of social responsibility among SIM students through such projects and also, to improve the quality of life for beneficiaries from our project, such as the main home refurbishment project, which included cleaning, painting, and addition of necessities the beneficiaries may lack; such as mattresses, rice-cookers, furniture, mops, fans for example. Working together with Heartware Network on their president challenge this year, we will be aiming to give back more to society and to aid those in need.
We are thankful for the sponsorship from Happy Tissue which we have utilized successfully to reach out to the SIM student body, allowing us to recruit volunteers effectively to contribute to and further our cause of changing the lives of the under-privileged in Singapore. Having Happy Tissue on-board with us as a participating sponsor, we have gathered positive feedback from volunteers that the tissue packs are the essentials in the midst of the refurbishment to refresh ourselves.
Article credit: Emelda, SIM-UOL Student Representative Council 
Comments are closed.