OUR STORY
While there are many tissue printing companies in Singapore, we can proudly say that we are the only one that specialize in tissue advertising. What makes us stand out from the rest is that we strive to emphasize on the quality of the product and customer service that we deliver, thus ensuring that you have a satisfying experience. Here at HappyTissue, we understand the value of your time, which is why we work 24/7 to ensure that you have a fast and smooth experience when getting your tissue packs printed from us.
Quality print is the top priority for us as much as it is for you. We've spent a huge amount of time and resources in R&D to develop quality tissue packs and be the best in the market.
While we offer the most cost effective solutions for your marketing campaign needs, our marketing team can also help you to customize solutions that can meet your company's marketing requirements.
HappyTissue's strict and diligent quality control team validates the quality of every single cover before it is packed and shipped to you, ensuring that the prints are of optimal quality for every pack. Offset multi-color printing on plastic is a complex process as plastic shrinks and stretches while going through the high-speed printer, hence quality control is a very critical process in our production line. For quality assurance, we offer to reprint at our costs should the packs fail to meet our quality control standards.
We value our customers, which is why we invest in quality and emphasize on a long-term working relationship. With the kind of quality, service and assurance that we offer, we are convinced that we provide the best rates in the market.
We also feel that it is our responsibility to care for the ones with special needs, which is why we support and aim to empower them so that they can contribute to the society, thus erasing the stigma regarding their inclusion.
LOW COST
We offer best quality and price in the market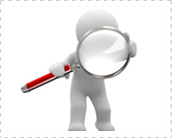 Arouse curiousity
Stand out from others and capture the attention
Specialized
We only focus on tissue advertising, nothing else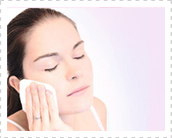 Highest Quality
Best quality tissue to make your brand proud
Multiple Printed sides
Ample space to bring your message across clearly
Marketing Team
Dedicated to realise your needs
Positive Acceptance
A smile to everyone receiving your advertisement
Viral marketing
Tissue packs are shared, so is your advertisement
High Retentivity
Kept advertisement receives repeated exposure