Print advertising is one of the oldest, and still one of the best, ways to get your company, brand, or product, to the reaches of the masses.  Done badly, it's time and money down the drain, and can be detrimental to it's purpose.  Well thought out and executed, print advertising will put the message across well, leave a lasting impression, and bring an increased long-term profit.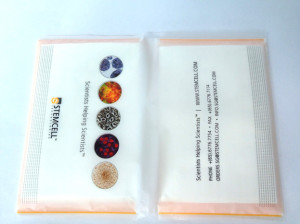 For a company looking to publicise themselves, there are a few integral points to remember when embarking on a printed ad campaign.  Firstly where to place it for the best effect.  Depending on the product or service being offered, trade or specialist magazines are an ideal placement for certain ads, specifically targeting a particular audience.  For example, small hotel businesses advertising in magazine travel supplements and tourist guides that cater for their price range and desired clientele, either the backpacker, the business traveller, or a couple looking for a romantic getaway.  More localised advertising for the same hotel can garner that extra publicity and custom, especially on promotional or free items that are useful for the traveller, such as tourist maps or tissue pack advertising.
Once where to place the adverts is ascertained, the next step is to create something to catch the customers eye.  Specific colours subliminally give an overall impression of what type of product or service is being offered, as well as the typography used.
For a young, fresh and energetic target market, bold bright primary colours with a fat and funky font will stand out to those who traditionally have a short attention span.  Muted colour tones with understated, delicate typography automatically spells out refinement for a more up-market product, whereas, using earth-tones, and flowing lines with unfussy back-to-basics lettering, gives a natural ecological look to the ad before the customer has even read the text.
The amount of information on an advert can affect how successful it is.  Too much text, especially in a small area, looks like hard work so does not draw the eye in.  Size also dictates how much copy can be fitted into the space while it still being able to read from a reasonable distance.
More text-heavy adverts can however, be utilised when placed somewhere the customer will have time to read them.  For example, train station and bus stop posters, or on a promotional item that will be in personal use, again such as the tissue pack.
Taking these points into consideration at the planning stage of an advertising campaign helps with the design and layout of the ad itself, as well as where it should be seen for the optimum impact, and it's subsequent success.