One important aspect to keep in mind while establishing any business is to minimise the investment. To make that happen, we have to analyse all the trivial details to cut short the investment. Because after investing huge amounts of cash for establishing a business, these days we also have to spend huge amounts of money on marketing. The reason for this goes back to large number of companies that are out there. The main agenda of marketing is to make understand your clients why you should pay for their services and why they should buy from us. This particular job requires lot of creativity and innovative ideas. And people who come up with these ideas charge enormous fees. This doesn't mean that everybody starting up a new business should spend exorbitant money to market their company. For people whose investments are tied up with a budget, an organisation known to deliver extraordinary results is offering to help. Happy tissues– Tissue advertising Singapore, is that company who specialises in marketing using tissues, a common napkin used by almost all people all over the world.
 You may ask the question, does that really work? They have a convincing and legitimate answer for that, yes! The average use of napkins has increased tremendously over the past years, because of advancement of many new countries all over the world. They also justify their proclamation by explaining that tissues are not just used as napkins. They are multipurpose materials and can have many more applications. Say, you want to wipe off the dust on your mobile screen, you can use tissue. Happy tissues- Tissue Advertising Singapore, also claim that if the services or products you are selling is related to mobile gadgets or telecommunication services, it makes the job easier. Because the person may have a particular problem like having problems with the phone's processor, then once he sees the advertisements on the tissue, he would ultimately go for that service because it's right there and the timing couldn't be  more perfect! This is just one of the examples to prove the efficiency of tissue marketing.
Happy tissues also make use of marketing on packing tissues. This is an advantage because happy tissues provide tissues to a vast number of clients and some of them may require plane and unprinted tissues. Even then, this marketing techniques can be applied by advertising and marketing the desired material on the tissue packages, the whole lot of boxes, printing the material to allure more and more people towards the company you are trying to sell.
Tissue packing marketing is becoming more and more popular as people are finding it affordable and efficient. This in other companies may result in hike of prices, that is not the case in happy tissues, because the fee that is charged here is comparatively low when compared to other companies. The quality of services is bound to increase and not charges unless and until inflation may trigger a compulsion to do so.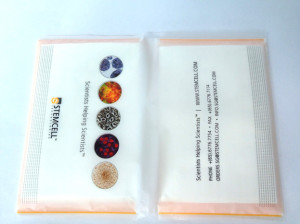 People don't deny free tissues because of the obvious uses of it, so that will not include the painful job of making a person accept a pamphlet. In this case, the marketing process is completed only when the person accepts the pamphlet and goes through the content, that is when he will know what the advertisement is. This job can be completely ignored in case of tissue advertising in singapore as people accept it readily and with happiness.
Comments are closed.