When you are walking down a street and, you see two vendors selling sandwiches. To whom do you go to buy a sandwich? You will obviously go to the vendor whom you are familiar with. This is because you are used to a certain brand and since you are familiar with the person, there maybe a possibility of a discount. All this factors contribute to the conclusion that familiarity persuades people.
This concept is used by many companies to advertise. With TV, newspapers, and internet ads being in use, companies are keen to suffuse their product all over the market. They are adopting innovative methods to implement this process. One of them is tissue advertising, initially originated in Japan in 1969.
As the name suggests, it is advertising using tissues by photographic prints of enticing images, tag lines, offers etc. It may seem hard to believe, but tissue advertising has proven a lot more efficient than the classic form of advertising in newspapers. As told earlier, this is because tissues are handed out free of cost and it is a multipurpose object. Due to this, a tissue is kept for a longer time and the content printed on the tissue become familiar to the person. This way, if he had to buy a refrigerator then he would go to the familiar outlet as advertised on the multipurpose napkin.
The  success of tissue advertising is established by the enormous attention given to the tissue marketing sector in Japan. The diversification of marketing has found a major breakthrough in tissue advertising. This efficiently proven method of selling company clients is increasing across the globe.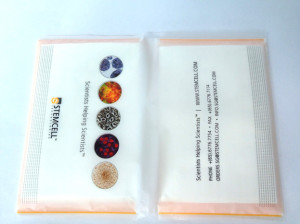 Singapore is a county of opportunities and also the land of fierce competition. As the tissue marketing technique grew in Singapore, so did the competition for providing the service. Of all the companies, one company did perish forcing all its rival to adapt to the new environment. They are Happy Tissues Singapore.
Known for their creative and affordable services all over the country, they are one of the best that is out there. Tissue marketing was a diversification in advertisement sector, Happy Tissues diversified the various ways of using that method to reach and allure the maximum. Strategically executing the complex process of marketing into a square shaped napkin is a challenge. At Happy Tissues, this challenge is taken up seriously every day which makes them a constant supply of innovations guaranteeing the success of brand building, creating product programs and so on.
Anticipation is necessary when dealing with heavy investments like keeping a safe emergency fund or tie up options. Every employee in Happy Tissues  strive to satiate the customer completely. The methods incorporated are focused on  making the client's expectation something more than reality. At Happy Tissues, there is no end to creativity. Innovation and to an amicable behavior of all the staff. The profound cognition permeated through the creative minds of the marketing executives makes the advertising product a pleasure to look at and creates a desire to savor the product advertised.
Comments are closed.